Interior Building constuctions - Suspended ceiling (60X60) Suspended Ceiling Suspension systems List :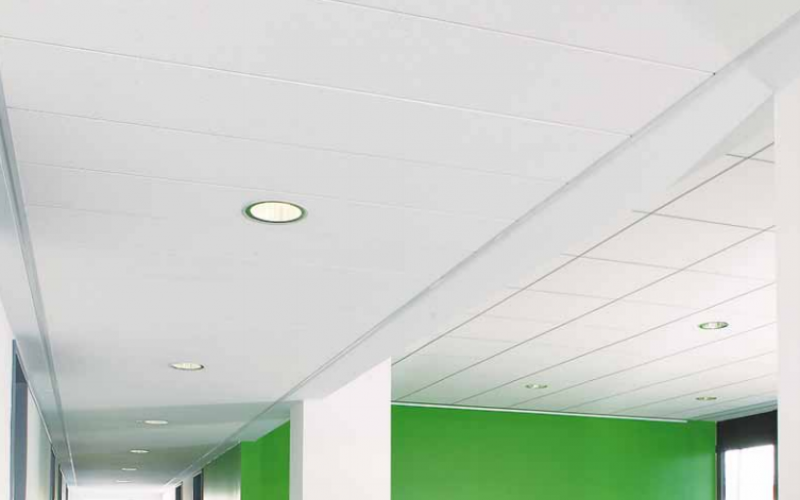 OWA visible suspension system
Fiberglass panels 60×60, non combustible, finishing with a special paint resistant to scratches, easy to clean. Produced in thicknesses 19mm, 25mm and 38mm. They offer excellent noise reduction, excellent light reflection, mold resistance. Easy to install and clean, perfect for open office plans, receptions and lobby.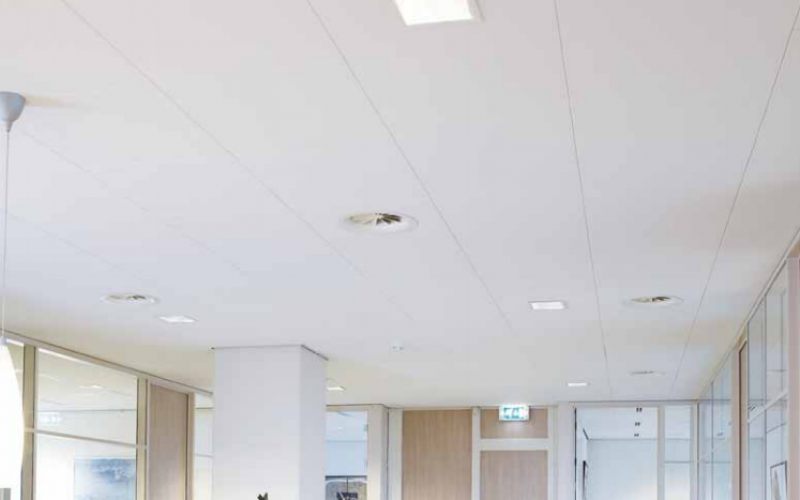 OWA concealed suspension system
It consists of 24mm tee profile width, perimeter angles and special profiles. The tiles hide the main drivers. This ensures that grid is no longer visibe.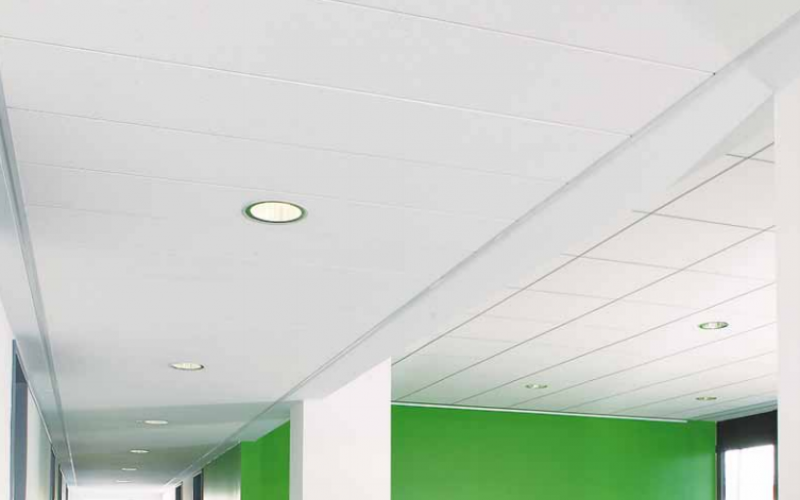 OWA Fully spanning systems
From wall to wall without suspension. This structure is ideal for corridors and escape routes.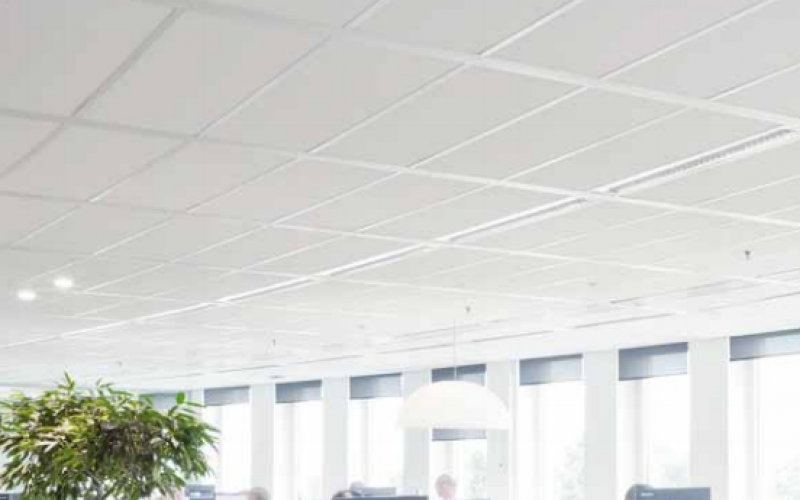 Versatile systems for large or rectangular frames composed of main Bandraster drivers profile width 100 or 125mm, tee 24mm width, perimeter angles and special profiles.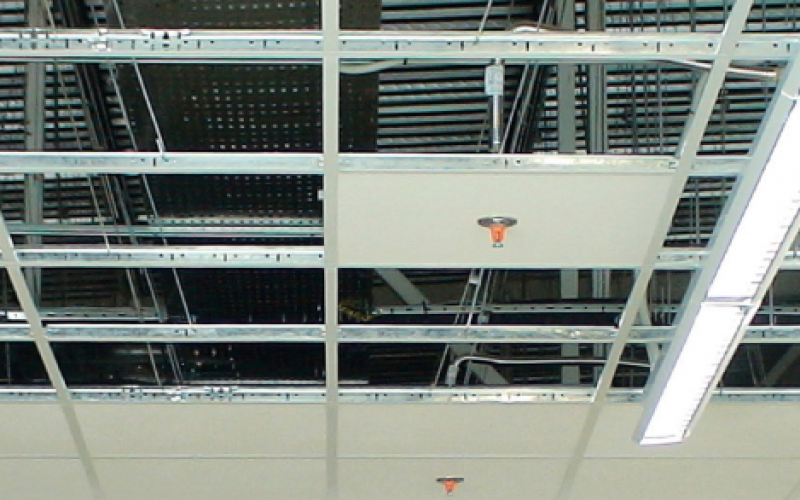 The Safe-Lock grid systems, consist of tee profiles perimeter corners, and produced from high-quality galvanized steel. The painted parts are pre-painted with furniced polyester paint for maximum durability over time. Special Tee profiles with seismic clip "D" system, offering maximum resistance of the ceiling frame in seismic loads, maximum security and stability of connections and excellent torsion resistance due to the snap connection and flange. Moreover, they are visually exceptional because they have almost invisible connections. Additionally, tee profile have high resistance to fire because of the special expansion slots available on the main tee profile.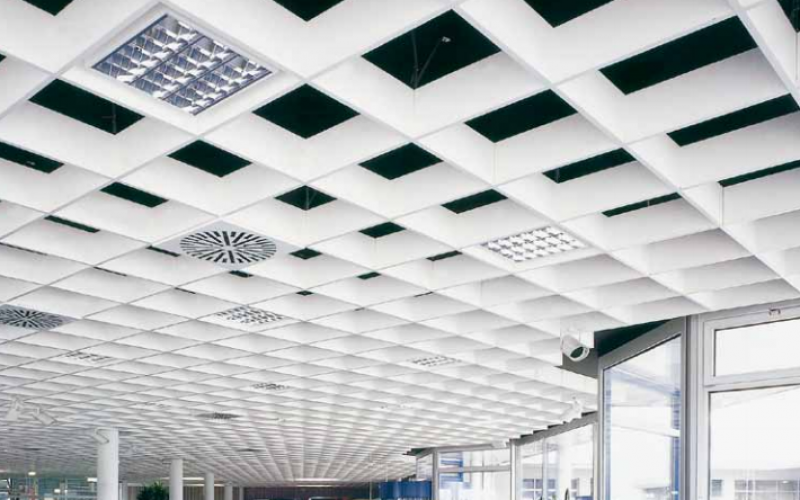 Square and rectangular systems. Create three-dimensional ceilings consisting of tee profile 24mm width, perimeter angles and special profiles.