Interior Building Constructions ( Wall & Ceilings ) Metal Profile List :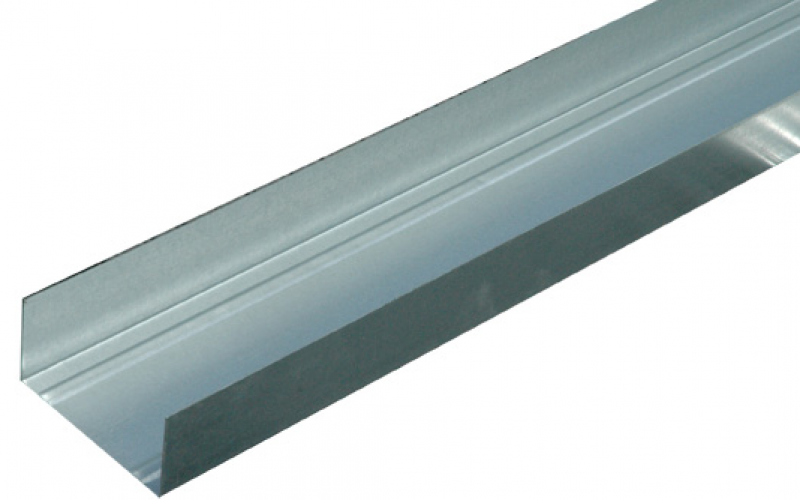 Produced in accordance with the new European Standard EN 14195: 2005 / AC: 2006. The metal Knauf Amfil profiles are economic and excellent quality profile option in dry construction. Meet the expectations of manufacturers to reduce costs, produced with reduced steel thickness 0,5mm, according to the requirements set by the European standard EN 14195: 2005 / AC: 2006, and having done all necessary strength checks and structural integrity. quality and efficiency level that exceeds the normal market, but not to the certification for sound insulation and fire protection Knauf drywall systems, for wall lining and ceiling.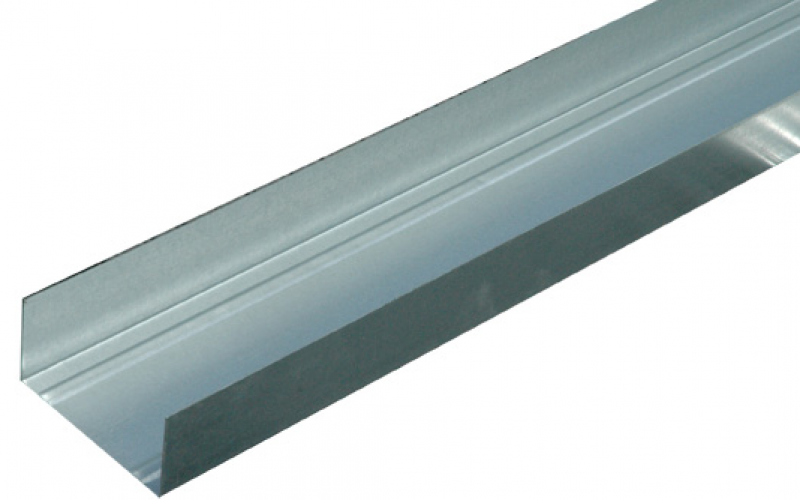 Knauf AQUAPROFIL are produced from steel raw materials with a coating comprising aluminum, zinc and silica. The coating is performed by hot immersion, in continuous flow. The main characteristic of this the treatment is the excellent corrosion resistance. The Knauf AQUAPROFIL can be used in any drywall construction. However, their use is highly recommended for external walls with Aquapanel cement board, bathrooms, saunas, steam room, Jacuzzi, kitchen, dressing room, indoor swimming pools and any other place with high moisture stress. Generally, not every type of steel processing, provides adequate protection from exposure to alkaline environment. Therefore, when lining with Aquapanel, due to the alkalinity of the cement, the use of breathable membrane Aquapanel tyvek House Wrap , between the frame and the the cementboard, is recommended, in order to avoid direct contact of the two materials.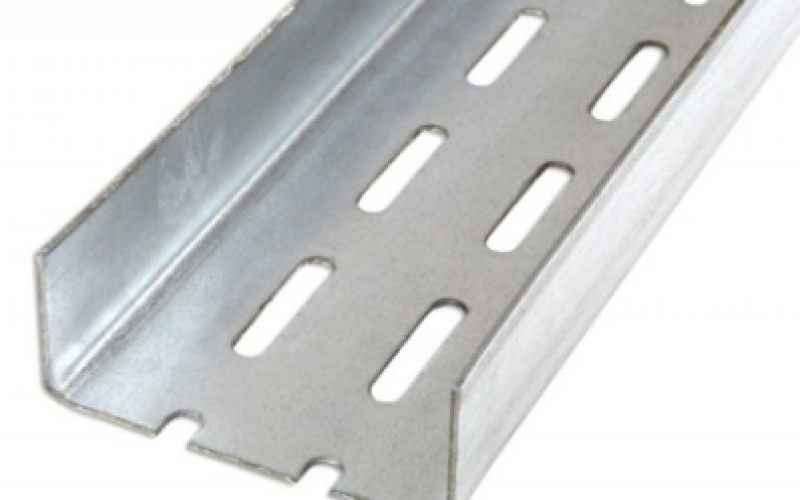 Reinforced UA metal profiles, are sections C with steel thickness 2mm. Bearing galvanizing zinc coating made by dipping hot, with special streaming technology. Their fastening to the floor and ceiling is done easily and quickly with angular metal plates.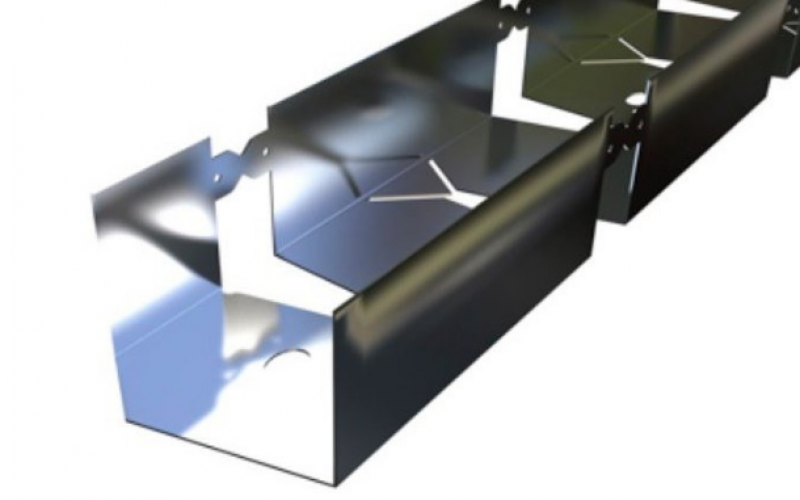 Flexible metal profiles Knaufixy
Knaufixy is a full range of flexible metal channels , ceiling and perimeter channels of galvanized steel profiles, special split design for concave and convex drywall construction, for all types of plasterboard and cement. The ease and speed installation, the design precision their adaptability to any curved shape makes them ideal, if not only, option for the implementation of the following structures: Arched ceilings • canopy • Cylindrical columns investments • Elliptical ceilings • Curved vertical wall coverings.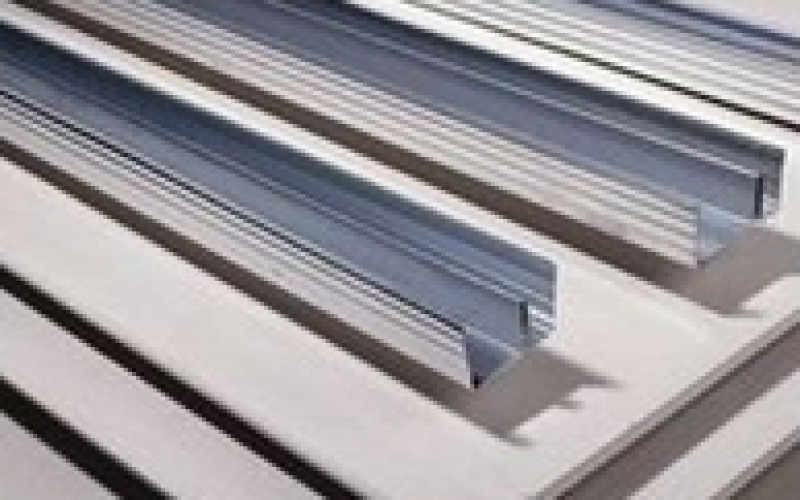 Sound insulating studs Knauf-MW
M-shaped steel section, galvanized steel, 0,6mm thick, width dimension 75 and 100mm. Substituting common studs in drywall walls with the new soundproofing Knauf-MW studs, without increasing the wall thickness or the layers of plasterboard, a 4dB certified improvement in sound insulation for airborne noise is achieved.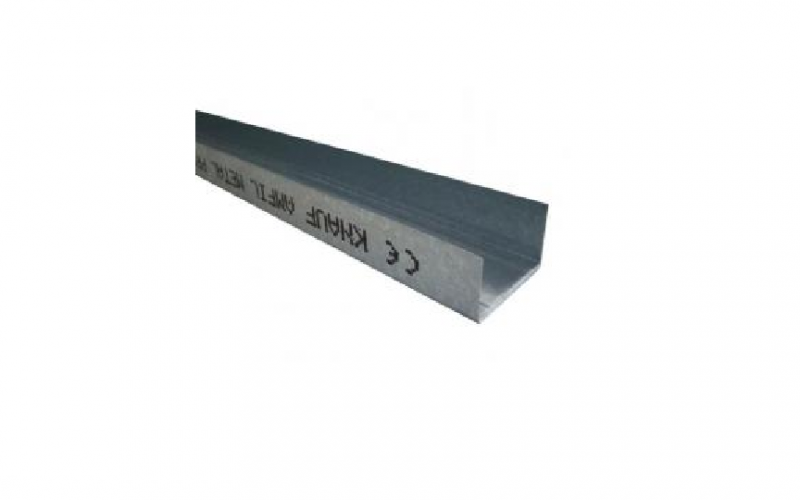 Produced in accordance with the new European Standard EN 14195: 2005 / AC: 2006 and are characterized by the following unique advantages: steel with thickness 0,6mm thickness tolerances +/¬0,05 mm certified according to EN 10143 Part 1, for greater stability, durability high moment of inertia and better screwing. Hot galvanized class Z140 according to EN 10346: 2009. The galvanic coating thickness ranges from 7¬15mm, with standard (mean) value 10mm, ensuring 50 years resistance to oxidation, even in very unfavorable humidity conditions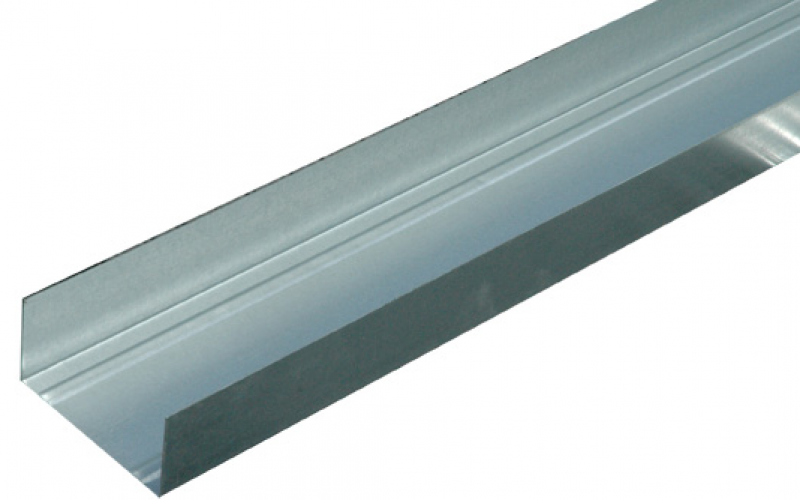 Produced in accordance with the new European Standard EN 14195: 2005 / AC: 2006 and are characterized by the following unique advantages: steel with thickness 0,6mm thickness tolerances +/­0,05 mm certified according to EN 10143 Part 1, for greater stability, durability high moment of inertia and better screwing. Hot galvanized class Z140 according to EN 10346: 2009. The galvanic coating thickness ranges from 7­15mm, with standard (mean) value 10mm, ensuring 50 years resistance to oxidation, even in very unfavorable humidity conditions