Flooring - Floating Floor List :
Knauf renovates floor systems with high¬hardness plasterboards. The new dry floor systems called Vidifloor are notably solid, lightweight and adapt to the specific needs of each building site. They come in three solutions, aimed at providing solutions of acoustic insulation, fire protection and under¬floor heating. It is an ideal floor for updating old buildings or when it is necessary to build in a short period of time. This is a floating installation that is technically simple and uses commonplace tools. The assembly height is reduced and drying times are shortened because it is a dry installation. The lack of weight of the Vidifloor elements makes it the ideal solution for refurbished spaces that cannot support large loads. Once the plates are laid and the glue is set, it can be walked on immediately for the final finishing tasks. This floor is suitable for flexible fine¬layer covering such as PVC or linoleum; fabric covering such as carpeting and rigid cladding such as tiling, parquet, etc.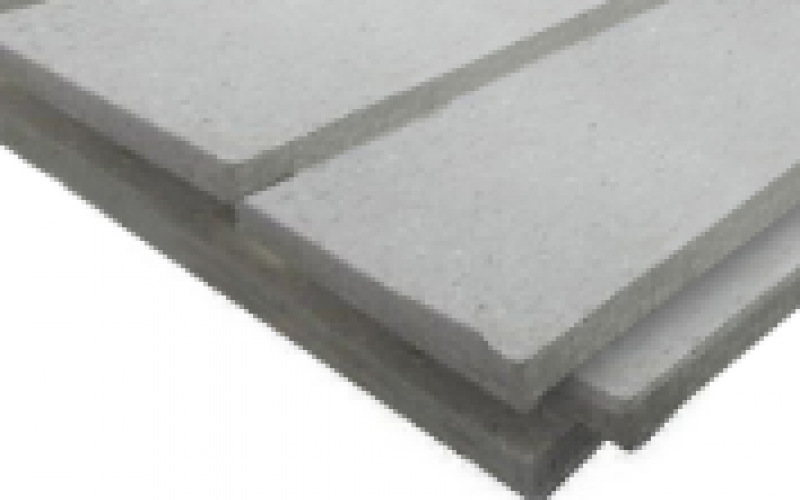 Knauf GIFAfloor is a high quality, interlocking tongue and grooved floor board system, engineered using gypsum fibreboard technology and suitable for a wide range of projects. GIFAfloor is dimensionally stable with a density of 1500 – 1600 kg/m3 and an A1 fire rating. It offers single and double layer systems ideal for stone floors laid without the need for an additional de¬bonding layer. One of the main applications of Knauf GIFAfloor panels is to create raised floors over pedestals with incredible strength and voids up to 1200mm high. However, it can also be used over underfloor heating systems or as an acoustic floor solution, where additional strength is required.